Date: Thursday, June 23

Time: 9:00​ a.m.

Venue: Peking University Shenzhen Graduate School, PHBS Room 401
Speaker Bio: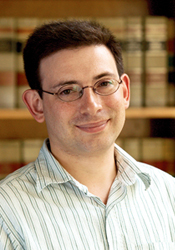 Matthew C. Stephenson is Professor of Law at Harvard Law School. He is an expert in anticorruption law, legislation, administrative law, and the application of political economy to public institutional design. He has served as a consultant, advisor, and lecturer on topics related to anticorruption, judicial reform, and administrative procedure for the World Bank, the United Nations Development Program, and national governments and academic institutions in Europe, Asia, the Middle East, and North America. He holds a B.A., J.D., and Ph.D. in political science from Harvard University. Prior to joining the Harvard Law School faculty, Professor Stephenson clerked for Senior Judge Stephen Williams on the D.C. Circuit and for Justice Anthony Kennedy on the U.S. Supreme Court.